Unsurprisingly in art from or about a politically volatile culture, the work is grounded in social ideas.
The New York Times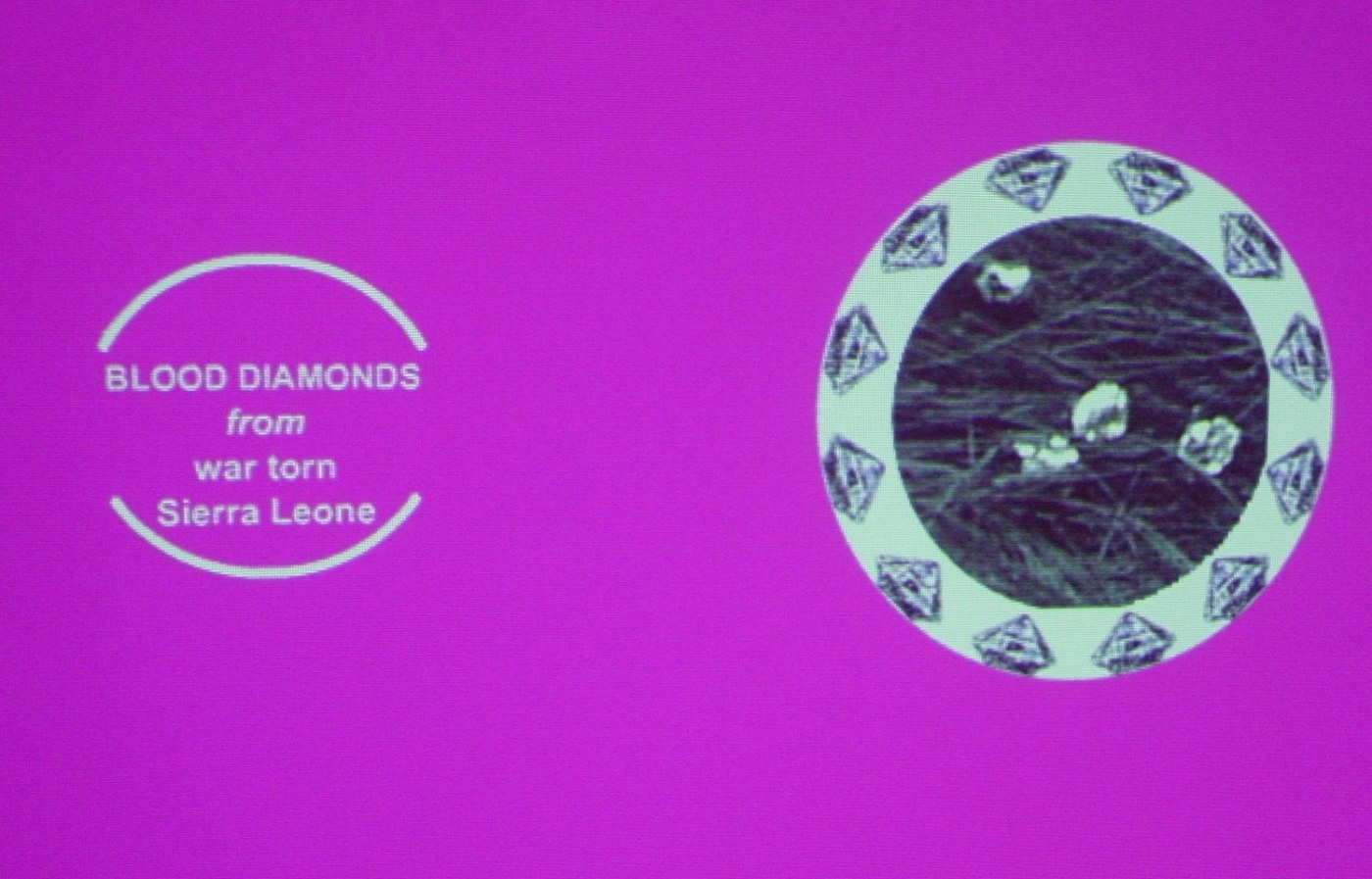 Talwar Gallery is pleased to announce MANGO, the Fifth Annual South Asian Women's Creative Collective juried exhibition. MANGO is juried by Melissa Chiu, Curator of Contemporary art at The Asia Society, New York and Edwin Ramoran, Curator at The Bronx Museum of Art, New York. The Seven artists selected for this exhibition — Jaishri Abichandani, Ameen Dhillon, Chitra Ganesh, Mariam Ghani, Shilpa Gupta, Raj Kahlon and Bharti Kher– could be said to represent the diversity of current artistic practices of South Asian women in their reflection of a multiplicity of cultural backgrounds, including Pakistan, India, Canada, the United States and the United Kingdom. As a demonstration of this, many artists in this exhibition challenge traditional notions of race, class, gender, and sexual orientation with their works in a variety of media.

MANGO has been organized by Melissa Chiu, curator of contemporary art at the Asia Society, and by Edwin Ramoran, a curator at the Bronx Museum of the Arts. In addition to their smart selection of artists, they have produced a clean, good-looking installation.
The New York Times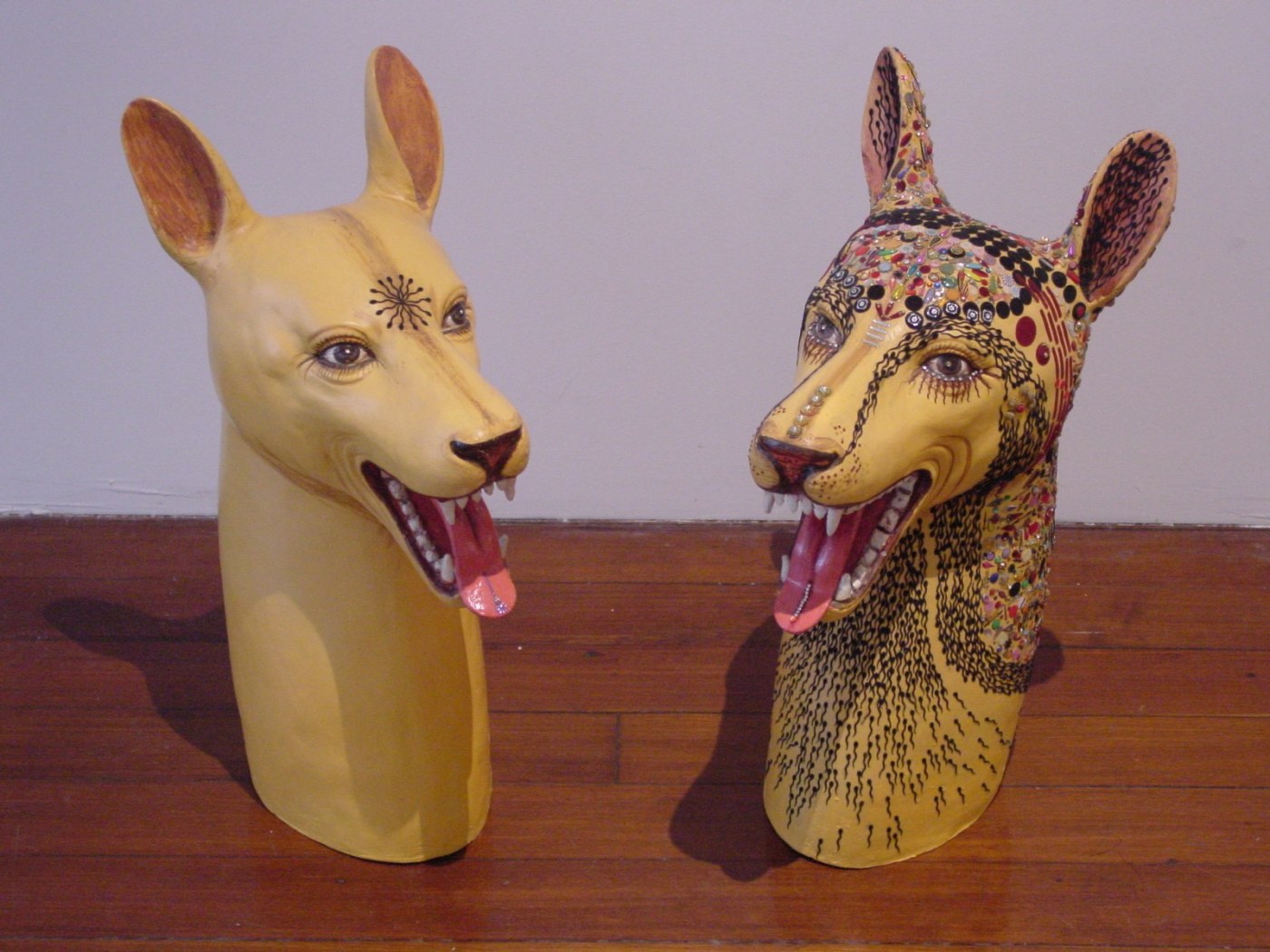 Both New York-based Chitra Ganesh and Raj Kahlon create works that subvert existing sources of visual media. Ganesh digitally reworks scenes of women in popular Indian comics and inserts text in the speech bubbles that allude to acts of defiance and lesbian subtexts. Kahlon paints directly onto the pages of a nineteenth century U.S. grade school primer about India to critique such anthropological and racist books. In a different way, Ameen Dhillon, who currently lives in Seattle, utilizes books in her work. Her accordion book, The Mango Tree II, depicts the journey of an individual on a bicycle conjuring up a South Asian tale with a postcolonial edge. Bharti Kher's sculpture, titled Bitch and Butch, employs bindis as a decorative motif recalling the handicraft traditions of India.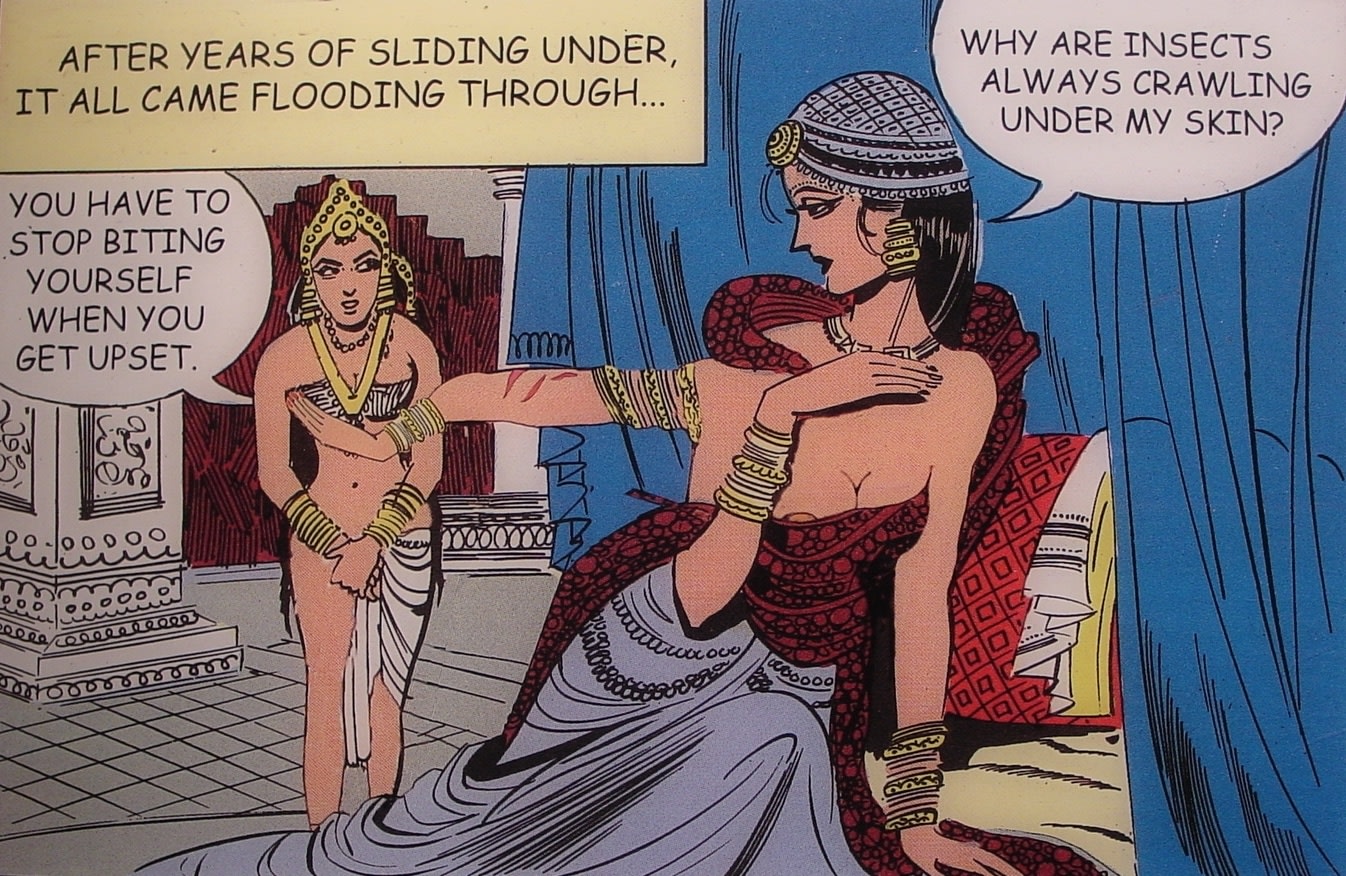 With references to popular culture, Jaishri Abichandani and Mariam Ghani have made works that examine hybridism in New York City where they live. Abichandani's large-scale color photograph of an Indian drag queen, cell phone in hand and walking down a New York street, titled Under the Western Sky, represents the intersection of public queer identity and ethnic pride. For Ghani's digital video Universal Games, a split-screen loop juxtaposes images of news coverage of the ongoing Israeli-Palestinian conflict with shots from a Subway Series major league baseball game between the Yankees and the Mets. Also utilizing new technology, Shilpa Gupta, an emerging artist living in Mumbai, has created an internet project titled Diamonds and You.com. In keeping with previous works that include hair and menstruation cloth, this website engages with notions of femininity as it is prescribed within an Indian context. Altogether, these works use familiar and vernacular techniques to introduce viewers to complex contemporary issues. The South Asian Women's Creative Collective (SAWCC) is an organization dedicated to the advancement, visibility and development of emerging and established South Asian women artists.