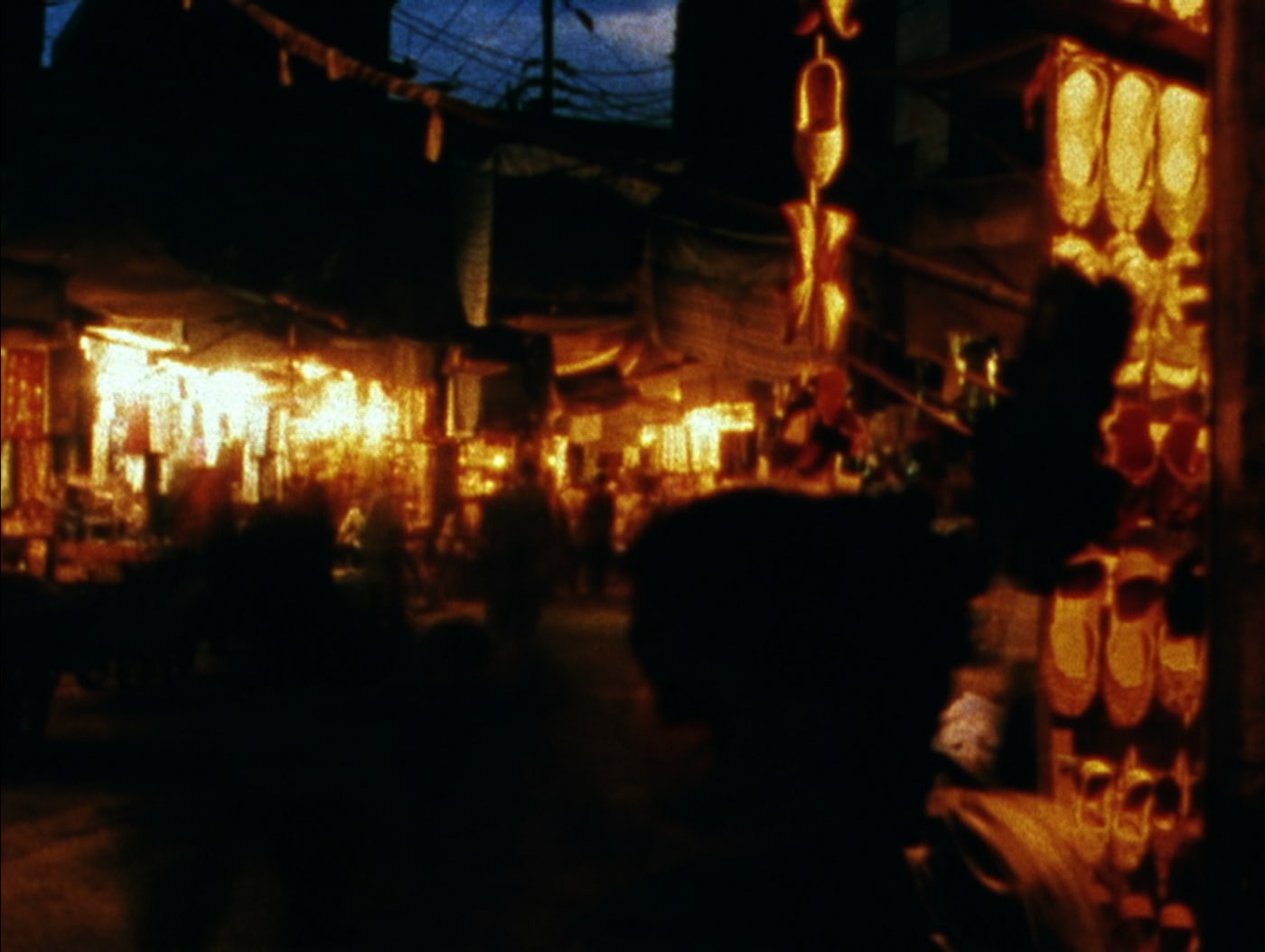 Talwar Gallery is pleased to announce the US premiere of Eating Grass, a new film work by Alia Syed. Eating Grass is a poetic and compelling new work filmed in Lahore, Karachi, and London. The film encompasses five stories relating to the times of day for Muslim prayer and explores overlaps between time, memory, and location. The title of the work is a reference to a quote made by President Bhutto of Pakistan in 1974, who in response to India exploding a nuclear device promised the Pakistani people that they too would have their own nuclear weapon at all costs, even if it meant "Eating Grass."
Alia Syed's work explores issues of identity and representation, often employing rhythmic and cyclical elements in which characters, places, text, images, and sound coincide with and at times oppose conventional narrative structures. Syed's interest in time and memory is the basis for her storytelling in which the personal reality is interwoven with the film's narratives, ultimately creating a space for dialogue and reflection.
"Drops of water swell into abstract forms that increase in luminosity, until pure white light floods the screen. It may or may not be the equivalent of a blinding nuclear blast, but it is a logical and striking resolution to a film that filters a richly colored history through a visionary prism."
The New York Times
Moving through daily rituals inside the walls of a haveli in Pakistan to those of life outside, the film encapsulates the passage of time through the changing emotional tones of urban metropolitan rhythms. As the bustle of modern life outside parallels, and slowly transcends the changing nature of the day's light, so Ms. Syed suggests it is possible for the spirit within to sublimate. The surreal nature of Syed's work is accentuated by the accompanying voiceover in Urdu and English; its textural and out-of-sync pattern conveys meaning while at the sametime building a rhythm of tonal cadenced similar to structures found in Indian classical music or jazz.
Alia Syed was born in Swansea, Wales and lives and works in London, UK. She has been working in experimental filmmaking for over two decades. Syed's films have been shown at numerous institutions around the world including the Museum of Modern Art (MoMA), New York; Los Angeles County Museum of Art (LACMA), Los Angeles, CA; Museo Reina Sofia, Madrid, Spain; XV Sydney Biennale; Hayward Gallery, London; Tate Britain, London; Gallery of Modern Art (GoMA), Glasgow, Scotland; The New Art Gallery in Walsall, UK; and Tate Modern, London. Syed was shortlisted for the 2015 Jarman Award for innovation and experimentation in film making in Britain.