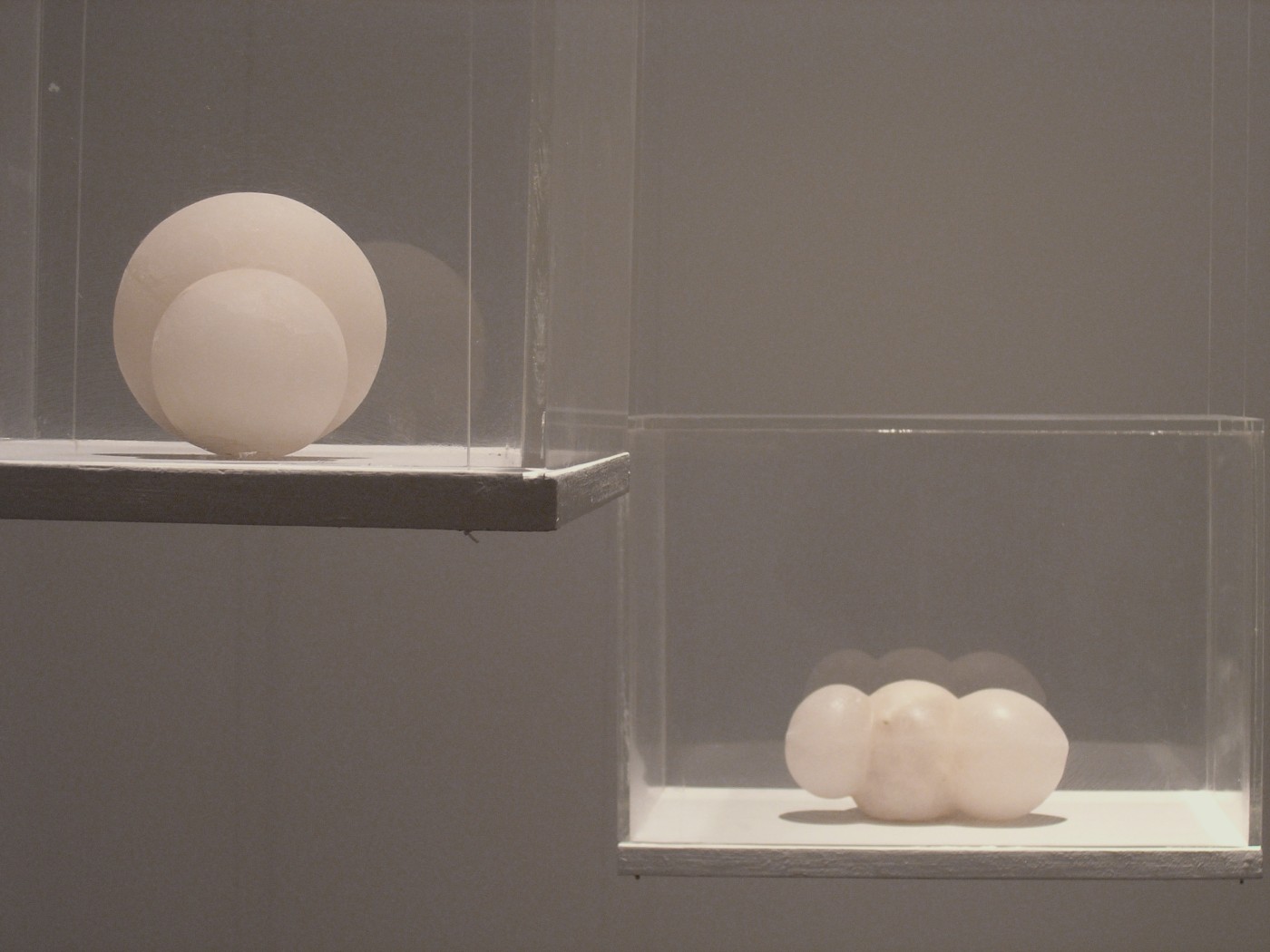 Talwar Gallery is pleased to announce an exhibition of sculptures, installations, and works on paper by A. Balasubramaniam. Beyond capturing his vision with the beauty of an experience, in his new works, Bala has evolved his search for the ineffable. Strongly influenced by the spiritual nature of expression and propelled by existential quest, the artist continues to excavate our perception from the inertia of habit. On exhibition includes the artist's most recent explorations with the boundaries between the seen and the unseen while situating the hidden in our vision and in our consciousness. As a momentary viewing masks the underlying transformations, the artist employs the process to reveal the hidden.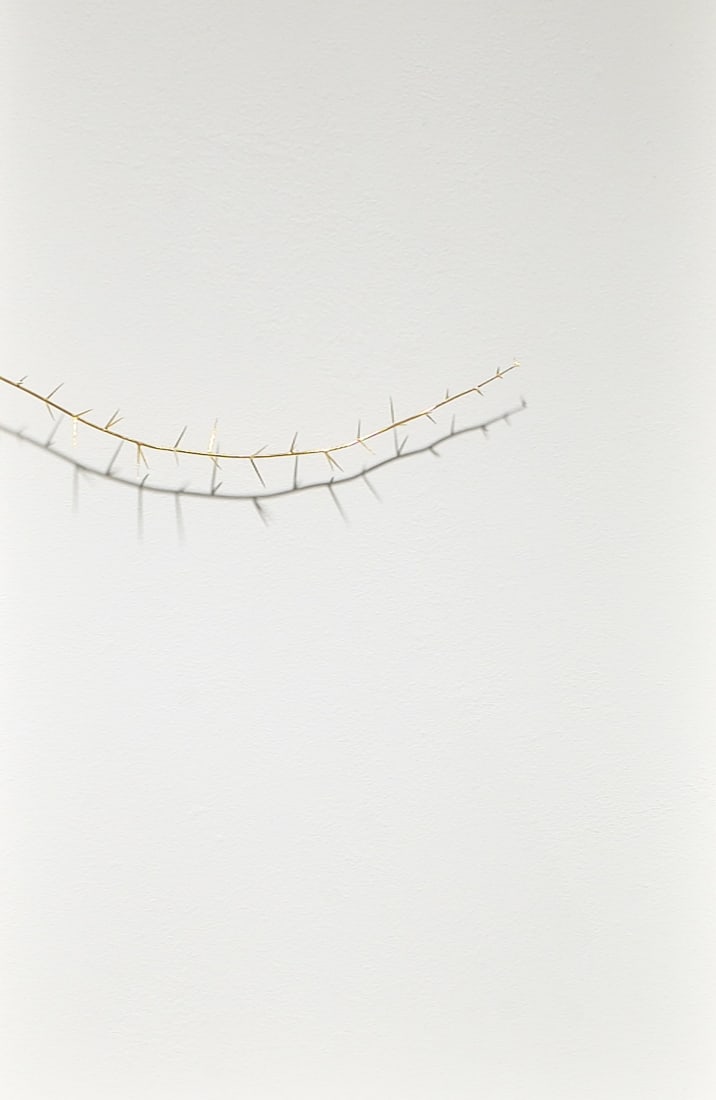 In an Untitled work, a life-sized bust cast from his body in a material that very slowly evaporates when exposed to air is tantalizing to watch on a return visit. The distinct portraiture of the artist slowly dissolves from the edges, creating an organically evolving abstract form. This dissolution of the self to a seemingly invisible form of matter brings forth some of the tenets of Hinduism and Buddhism. In another sculpture, the shadows cast by one section of the sculpture connect to the other part and in-process completes the work, transforming the nature of the dark space or shadow to that of the light.
Fire, an elemental component of destruction and creation has been used by Bala to accomplish these dual yet opposition functions in a series of monoprints. Within a controlled setting, the artist allows for a fire to burn through paper, creating a series of abstract forms. The artist then imbues the burnt but open spaces with silkscreen of red resembling blood cells, or the glowing embers of the said flame which has since dissipated but appears alive in the work. In Dawn to dawn, a 24-hour burnt shape in the paper is filled appearing as a river of cool blue water, another nourishing element for life.
In another work, against a screen print of the sky, the artist employs the sun's own energy to burn through it, then he fills the burnt space with fiery red which appears to create a sun, filling up the space it consumed. Here, the course of action and reaction, cause and effect, and finally destruction followed by construction exemplify the Artist's belief in the cyclical nature of things, in that in life there is death and likewise in death, life.
Despite the strong visual affirmation in witnessing Bala's works, we are challenged to believe what we see. Our sense of perception and reality are questioned and at times, evoke a contradictory realization. This comes to the fore in the work, Golden Thorn, in which a stem of thorns cast in pure gold floats in a palpable soft, white background. The desire for wealth (Maya) is juxtaposed with the pain associated with the pursuit of illusions.