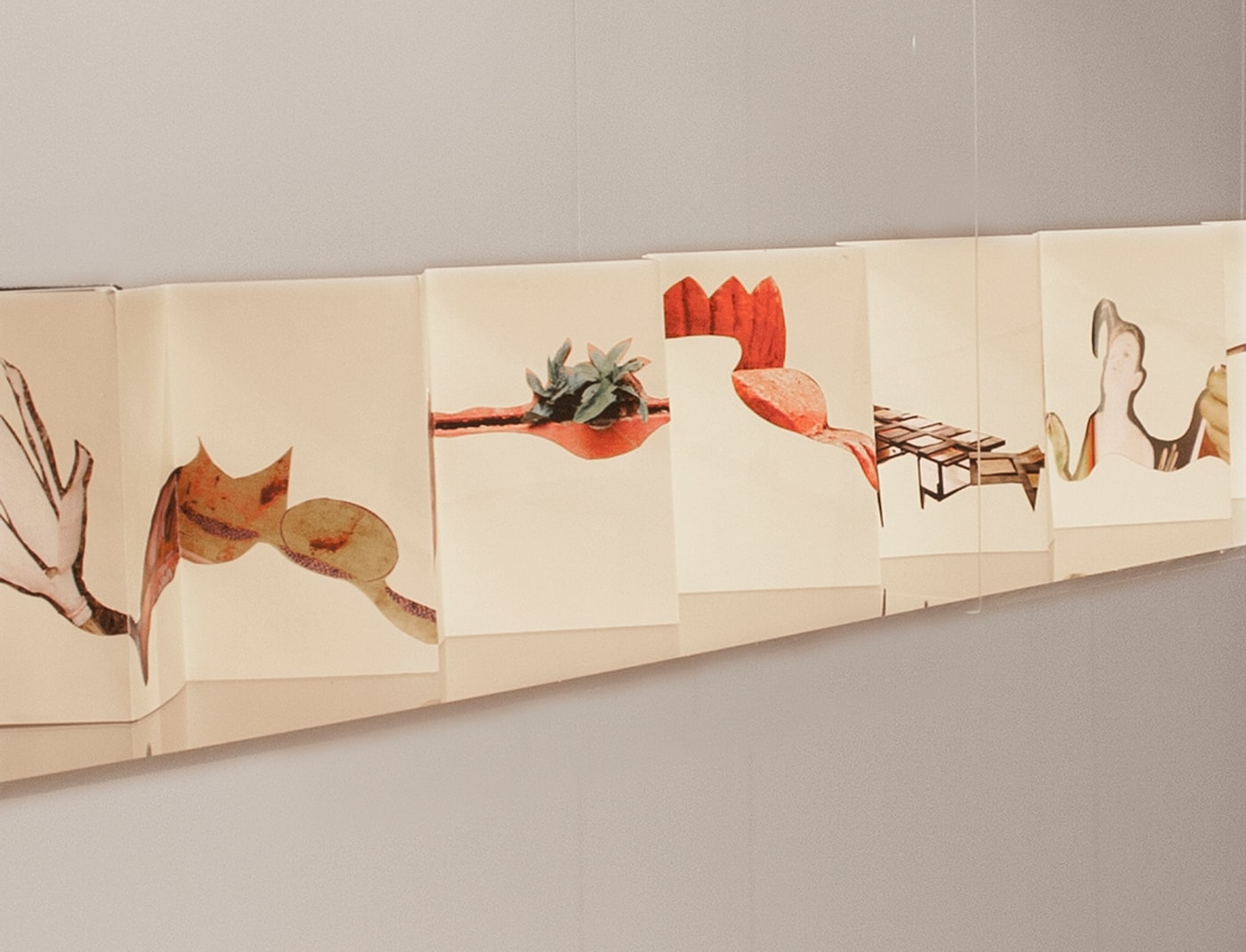 Talwar Gallery is pleased to present Found, an exhibition featuring works by Ayisha Abraham, Muhanned Cader, and Srinivasa Prasad. Each of the artists employs some element, whether of material, method, or form, that existed prior to his or her intervention. The vastly different ways these found elements function within each work creates a dialogue about history, context, transformation, and individual intention. In Abraham's En Route, or of A Thousand Moons, the found is a material presence, as well as a conceptual preoccupation; the signs of age in the deteriorating footage create a space of mediation between past and present, visually manifesting the film's investigation of the processes of the discovery, or creation, of history. Cader also makes use of found material in his collages – but the witty juxtapositions and unexpected connotations of his imagery, which rewards looking and re-looking, also call attention to the integral role of finding within the process of viewing. Prasad's installation, by contrast, hints at the kind of revelation that emerges from a sustained, almost meditative engagement with the found. The elemental forms of his sculptures, created using a process modeled on birds' construction of their nests, pose one of the questions that undergird the exhibition: how does one integrate the found into a cohesive whole, and in the process what is lost – and gained.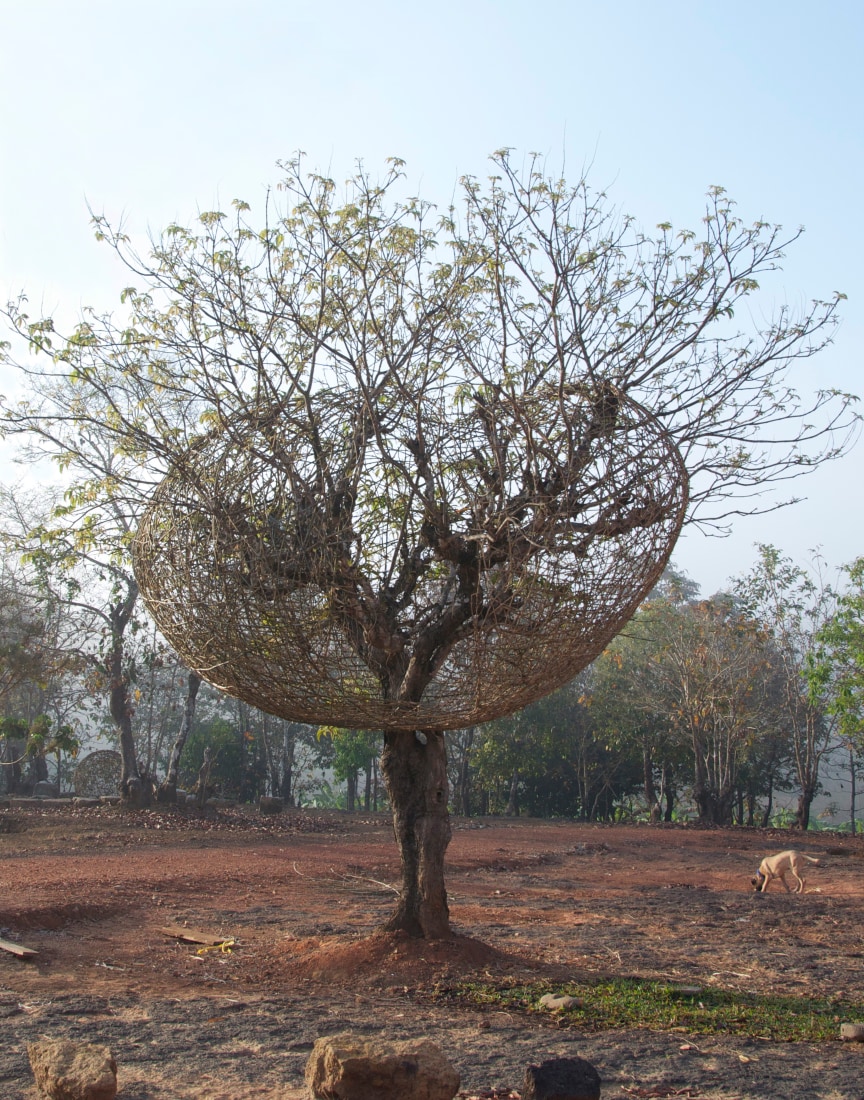 Ayisha Abraham has created a body of work that consistently makes the found an integrative part of her investigation of the everyday processes of memory and imagination. Often incorporating recycled amateur footage, she weaves fragments of history in her films, creating narratives that blur the line between fact and fiction. Abraham repurposes the dislocated and the worn, allowing the viewer to excavate their own and create intensely personal connections amidst the fuzziness and staccato of the past.
Muhanned Cader's work, largely in drawing and collage, offers a delicate, playful commentary on the experience of navigating between the subjective and the objective, the partial and the whole, the visible and the unseen. Often framed within curving, anthropomorphic shapes, Cader's compositions suspend the moment before language takes hold of experience, evoking, but never fully describing, the objects and presences of everyday life. His works, whose evasiveness does not mar their feeling of intimacy, seem evidence of some strange, idiosyncratic system of order – one that recalls the imagination's power to find relationships and interconnections, however inexplicable, within the confusion of the world.
The work of Srinivasa Prasad explores the material world not only as a physical space, but as a terrain of emotional, social, and historical significance. Prasad breaks media-specific boundaries in the search of an experiential confrontation with nature and with the self, mining the visual vocabulary of the familiar for its inner resonances. His work makes use of the inherent and inherited life of the materials he employs, both organic and recycled, calling attention to the underlying attachments and motivations that govern human interaction with the physical world.