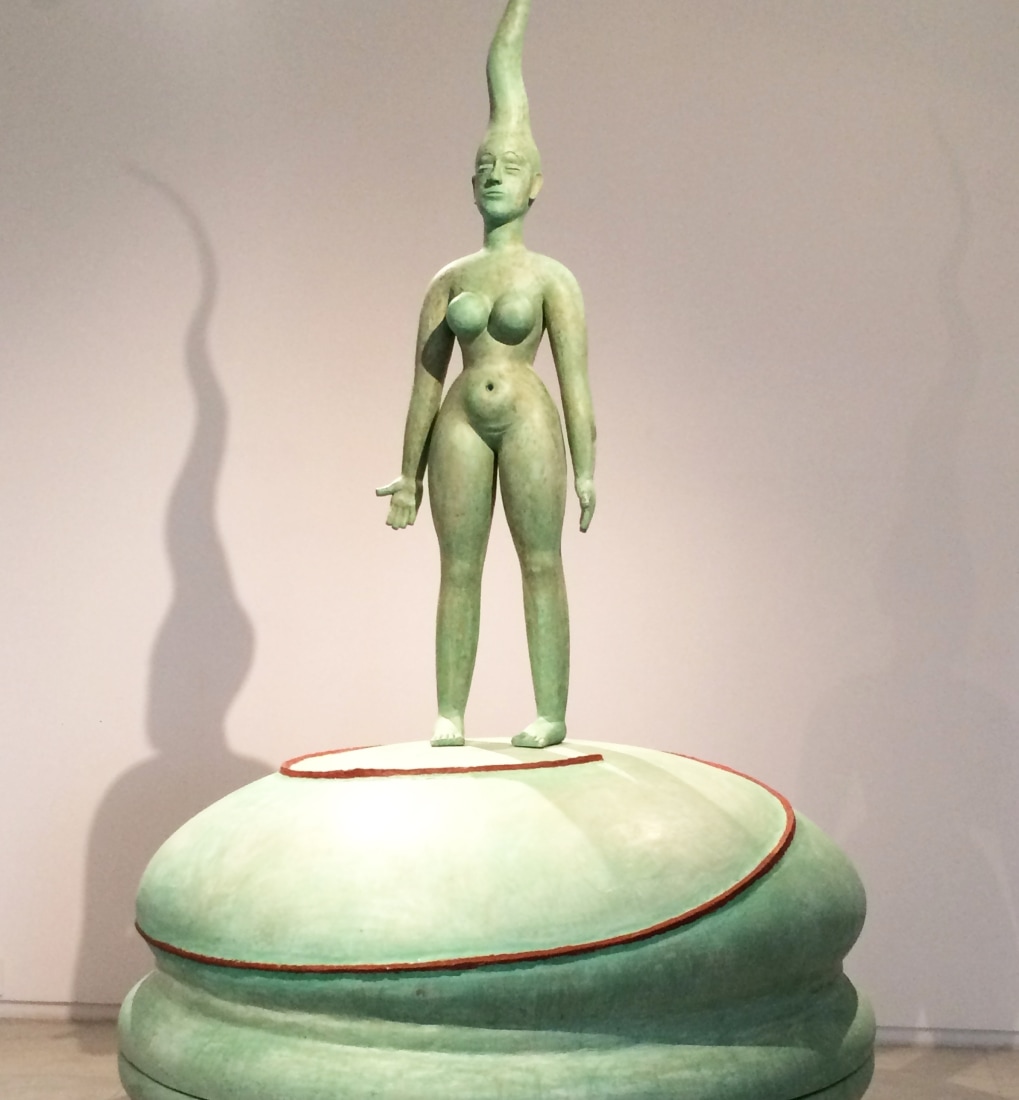 Talwar Gallery is delighted to present Forest of The Living Divine, a solo exhibition of works by N.N.Rimzon. We are proud to bring this exhibition that marks the return of the artist to the capital with a solo exhibition after 23 years.
On view are sculptures, installations, paintings on canvas and works on paper from 2007 to the present. In this exhibition, Rimzon affirms his practice as an extension of and distilled from the classical thought and traditions that have continued to infuse life and art in India for millenniums. In Forest at night, a beautiful maiden with her hair streaking towards the sky like a fountain stands atop a voluminous vessel as if commanding a spaceship before takeoff or a mother protecting what is contained within. In Big Maa, a tall totem soaring like a lingam is adorned with symbols of fertility while anchored in a spherical vessel. Here the artist playfully invokes the creation of life and duality of its nature with a subtle sense of eroticism hovering around the work. In another, a Devotee sits hands folded and cross-legged, on a circular platform that seems to be at a certain magical threshold as if it would be levitating any moment. Tree at Shrine takes us to a time when devotion and worship were unencumbered by binds of religion, where one could seek to connect to something beyond by creating meaning with the simplest offerings of nature.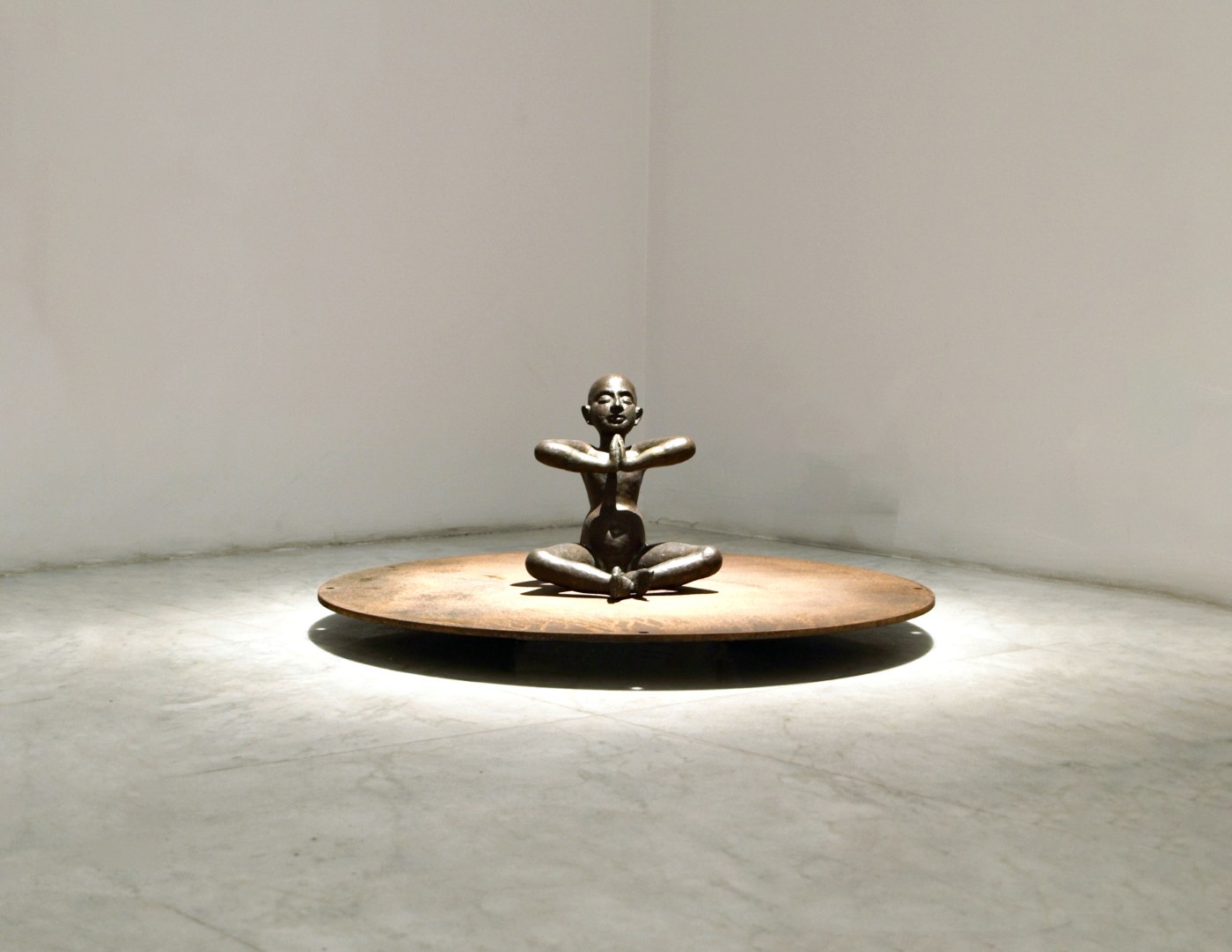 N.N. Rimzon was born in 1957 in Kakkoor, Kerala, India. He earned a BFA in sculpture from the College of Fine Arts, Trivandrum (1982), an MA in sculpture at Maharaja Sayajirao University, Baroda (1984) and an MA with distinction from the Royal College of Art, London (1989). His works have been exhibited at institutions worldwide including the National Museum of Modern and Contemporary Art, Seoul, Korea (2014); 5th Beijing International Art Biennale, National Art Museum of China (2012); Museum of Modern Art, (MuHKA), Antwerp, Belgium (2008); National Gallery of Modern Art (NGMA), Mumbai, India (2007); Museo de Arte Contemporáneo de Monterrey (MARCO), Mexico (2006); Berkeley Art Museum (BAM), Berkeley, CA (2006); Busan Biennale, South Korea (2005); Art Center of Western Australia, Perth (2005); Asia Society, New York, NY (2005); Queens Museum of Art, New York, NY (1997); Singapore Art Museum (1997); House of World Cultures, Berlin, Germany (1997); 2nd Asia – Pacific Triennial of Contemporary Art (APT), Queensland Art Gallery, Brisbane, Australia (1996); Asia Society, New York, NY, Art Gallery of Western Australia, Perth, Taipei Fine Arts Museum, Taiwan; The Stedelijk Museum, Amsterdam, Netherlands and in collaboration at the XLV Venice Biennale; Italy.